Buying an Inform licence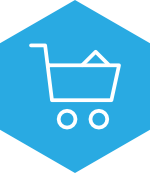 Organisational subscriptions
Community Care Inform is typically purchased via an organisational subscription. This means that throughout England and Wales, we partner with local authorities, NHS trusts, universities, colleges and charities to support their workforces, enabling high-quality social work practice and education.
There are a range of organisational subscription options, enabling you to provide access to all or some of your workforce and take advantage of different additional services, based on your specific objectives and needs. Find out more by calling or emailing our helpdesk:
Tel: 0203 915 9444
Email: ccinformhelpdesk@markallengroup.com
Individual subscriptions
If you are an independent or agency social work professional, you can still access Community Care Inform by purchasing an individual licence for personal access.
Before you buy: we work with a large number of local authorities and universities directly so we would strongly recommend first contacting your manager, principal social worker or learning and development team to check whether you could already have access to a licence through your organisation. Alternatively, you can contact our helpdesk for further information:
Tel: 0203 915 9444
Email: ccinformhelpdesk@markallengroup.com
Buy an individual licence now
Community Care Inform Children and Community Care Inform Adults provide online resources for social workers and social care professionals.
Part of the multi-award winning Community Care group, these resources help reduce risk for families and for organisations by ensuring social work professionals are able to make confident, robust and evidence-based decisions every day and defend those decisions competently in court. They are trusted, essential resources that save time, improve quality and support learning.
…has become a vital part of my job
Social worker, Bury
How can we help you?
Practitioners who regularly use Inform can be confident their work is informed by the latest research, legal rulings and good practice.
Our guides are designed to be easy to read and understand. Information is available when you want it and tailored to how you need it. Our quick guides, for example, work as well on mobile as they do on a computer making them a perfect resource to check while on the move or before visiting a service user. Our in-depth guides provide the detailed information required by practitioners, for example when undertaking assessments or preparing court reports.
We work with the leading researchers and academics in topic areas but also with experienced practitioners to ensure our guidance is not only research informed but also tested on the front line.
...saves hours of searching through the internet
Social worker, Wrexham
Who uses us?
Inform Children and Inform Adults are used by local authorities and universities across England and Wales. We also work with Ofsted, NHS trusts, charities and Cafcass Cymru.
What resources are available?
Our range of resources include:
Quick guides: full of top tips; perfect for when you need information on the move or when under pressure.
In-depth guides: include relevant research, legislation and practice in a particular area, with case examples showing how theory translates into practice; ideal when you are completing assessments, care plans or court reports.
Knowledge and practice hubs: bring together all of our most relevant resources on a particular topic so you can see at-a-glance what you need to know and what's available.
Legislation: easy-to-read digests of key acts of parliament and regulations, with a focus on how the law works in practice.
Case law: the latest, most significant family court cases and other rulings affecting social workers, summarised in a simple format with straightforward explanations of their impact on social work practice.
Supported learning: sophisticated quizzes and interactive case scenarios deliver micro-learning and help practitioners target their learning to match identified knowledge gaps. Data on results allow managers to better focus their resources and map knowledge gaps across a workforce. Find out more
Infographics: one-page printable images designed to pull out key points for practice.
Podcasts: the latest research findings and practice insights discussed with expert academics, practitioners and experts by experience, so you can learn and refresh your knowledge while on the go.
Live webinars: timetabled live webinars with presentations delivered by experts by experience and leading researchers and trainers. Webinar recordings are also published after the event, to allow you to watch at a time convenient for you or use for group training.
Video: case scenarios are role-played by practitioners and actors to help you reflect on what makes for good and effective practice. Our video collection also includes interviews with experts by experience.
Learn as a group: content specifically designed for group reflection sessions with questions to help guide discussion.
A-Z of medical conditions: a directory explaining key conditions, treatments and effects.
Time saving tools: a CPD log, citation tool and 'save it' button to keep important information easily at hand.
No jargon: just clear, practical information that is easy to find and quick to digest.
Weekly emails: keep you up-to-date with our new resources, the latest updates and reminders about key topics.
Different learning styles covered: videos, quick guides, in-depth guides, webinars, interactive graphics, quizzes and case studies to ensure information is presented in a way that appeals to all types of learner.
How do we produce our content?
All our content is based on a rigorous system of research and continual feedback from practitioners and managers so that we are producing the very best resources on the issues that matter most.
In addition, cutting-edge metrics allow us to see what users are searching for and reading, when and how, helping us to continually improve everything we do.
We innovate with the latest digital publishing techniques to ensure our content caters for different learning styles and is delivered effectively, in an easily digestible format and in the most accessible medium, to increase the chances of influencing real changes in practice.
Our experts
We work with a large number of expert advisers and authors, chosen for their undisputed knowledge and reputation in a topic area and able to make their vast knowledge easily understood and adopted in practice. Just some of our expert advisers and authors include:
In addition to expert advisers, we also work with a range of sector experts, experts by experience, academics, frontline practitioners and managers who contribute to content, take part in user groups and stress-test ideas for new content.
Legal editors
Community Care Inform's Children's legal editor, Rachel Murray, provides digests of all the major pieces of social care legislation and case law, as well as checking our content for legal accuracy.
Rachel is a former practising lawyer who worked in family law for seven years before moving into media and publishing. She has recently worked as a writer, editor and strategist across digital and print for start-ups, charities and multinational organisations.
As a lawyer, Rachel advised on all aspects of family law with a particular focus on domestic abuse and child law cases including complex care proceedings (non-accidental injury) and those with an international element.
Community Care Inform Adults' legal editor, Tim Spencer-Lane provides all legal content on Inform Children relating to mental capacity and deprivation of liberty.
Tim is a lawyer who specialises in mental capacity, mental health and social care law. He is also senior lecturer at Kingston University.
At the Law Commission, Tim led the reviews of adult social care, health and social care professional regulation and the Deprivation of Liberty Safeguards. He currently works as a lawyer at the government legal department (Department of Health and Social Care) where he advises on mental capacity and mental health law.
How have we helped others?
Helping our users and partners, and understanding their challenges is key to us. We want Community Care Inform to be helping them in their day-to-day lives.
Don't just take our word for it, see how our users are already benefitting from Community Care Inform: