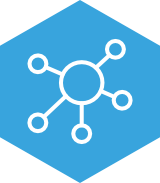 Knowledge & Practice Hub
Child trafficking knowledge and practice hub
Learning points
Understand the professional roles and responsibilities of social workers and local authorities in relation to child trafficking, including how to manage referrals and investigate suspected cases.
Spot the signs and assess the risks of child trafficking in typical categories of cases including criminal exploitation, domestic servitude and labour exploitation.
Explains the 'duty to notify' the Home Office of potential victims of trafficking and the process for referring suspected victims to the National Referral Mechanism.