Lori Goossen
Lori has been a social worker for 25+ years and has practised social work in Canada, the US and the UK. She is currently the principal child and families social worker for Medway Council and has been delivering workshops on secondary trauma for more than ten years.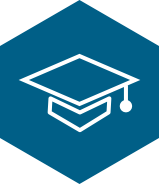 In this webinar, Lori Goossen discusses what secondary trauma is, the risk factors for it and how individual social workers, teams and organisations can help protect against it.
Author: Lori Goossen
Updated Date:
Publication Date: 19 July 2011
How working with abuse and trauma has an emotional impact on the social worker as a person and as a professional, and how to mitigate these impacts.
‹