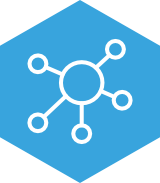 Knowledge & Practice Hub
Female genital mutilation (FGM) knowledge and practice hub
Learning points
• Good practice in safeguarding girls from FGM, such as the use of protection orders and the national risk indication system.
• Signs that a girl could be at risk of FGM, either immediately or in the longer term, or that FGM has occurred.
• What social workers need to do if FGM has occurred, including the duty to report known cases involving under-18s to the police.
Social work guide
The health perspective
Test your knowledge

Case law and legislation
Learn on your Lunch