Editorial Board
In here you can find out more about the editorial board, its members, its ethos and its role in helping CC Inform meet the information needs of professionals working with children, young people and their families.
The board was set up in the spring of 2008, and is a very important development underpinning CC Inform's commitment to involving the social care community in the development of the service and reflecting its values of integrity; accuracy and collaboration with stakeholders. 
The board works with the editorial team to support them in realising their vision of providing a new approach to knowledge-informed practice and ensuring that the service provides a tool that effectively helps practitioners in their practice and contributes to better outcomes.
The members are drawn from a wide range of roles across social care, and you will find the biographies of many of the board listed below (we will soon have all biographies on this page).
CC INFORM EDITORIAL BOARD MEMBERS
Sarah Baker, trustee at The Children's Trust Tadworth and Independent Chair of the London Borough Barking and Dagenham LSCB
Dame Lorna Boreland-Kelly, consultant, Bokell Associate Ltd; former strategic adviser and head of the social work academy in the children and young people's service at Croydon Council
Bob Broad, professor of children and families research, The Institute of Social Science Research, London South Bank University
Alex Chard, director of YCTCS Ltd
Kathy Evans, chief executive, Children England
Jon Goldie, manager of electronic recording and finance systems across health, adults and children's social care directorates, Cheshire West and Chester Council
Lori Goosen, organisational development consultant, children's social work development, London Borough of Bexley
Anne Hollows, principle lecturer and research co-ordinator for social work, Sheffield Hallam University
Hilary Lawson, teaching fellow (social work and social care), University of Sussex
Ed Mitchell, general editor of Social Care Law Today and a practising solicitor specialising in social care law
Sabrina Napthine, social work student
Flo Watson, safeguarding team manager, Norfolk County Council
Sarah Baker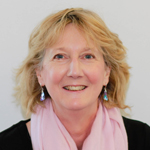 Sarah qualified as a RGN. RSCN and RHV before gaining a Degree in Nurse Education. Sarah held a range of clinical , education and senior management posts in the NHS enabling her to have strong credibility across strategic partnerships as well as at the front line.
Over the last 6 years Sarah has been working in consultancy and now has her own business. Her expertise lies in safeguarding across health and partner agencies. She has under taken a variety of service reviews and redesigns to improve health and safeguarding outcomes for children.
Sarah is the Independent Chair of the London Borough Barking and Dagenham LSCB where she strives to bring the LSCB and front line services closer together.
Sarah's passion lies in developing services closer to home for children and their families reducing the length of hospital stay and looking at alternatives to hospital admission.
Sarah works for Barnardos South East and East of England developing the health agenda with a focus on health outcomes and clinical Governance.
Sarah is a Trustee at The Children's Trust Tadworth The Children's Trust is the UK's leading charity for children with acquired brain injury, multiple disabilities and complex health needs.
Dame Lorna Boreland-Kelly


Lorna, having retired from her role as strategic adviser and head of the social work academy in the children and young people's service at Croydon Council, is now involved with a consultancy, Bokell Associate Ltd, and through this is assisting Medway Council to develop their Social Work Academy. Lorna is chair of the PCF QA and Monitoring group at The College of Social Work and sits on their Professional Assembly. She is a magistrate and was one of the founding judicial appointments commissioners.
Her previous roles include Chair of Lambeth College; board member of Lambeth's children and young people's strategic partnership; ILEA Chair of Equal Opportunities; lead commissioner on the Commission for Black Staff in Further Education; a trustee of the Sir John Carr Foundation; NNEB Board member; chair of South East Panel of National Training Awards Board; member and interim chair FEFC London; board member of the Learning and Skills Council (South); ODPM appointed member to the Lambeth CPA Advisory; and founder member of the Croydon Network for Black Managers.
Her contribution to education was recognised in the 1998 Queen's Birthday Honours List, as a Dame of the British Empire. Other significant awards include the Network for Black Professionals 2008 Award for Leadership in Race Equality, and the Federation of Black Women Business Owners 2004 award for lifetime's work in the spheres of education and child protection.
She has been invited to speak at national events on leadership, education, equalities and safeguarding.
Bob Broad


Dr Bob Broad is visiting professor at London South Bank University, in the Weeks Centre for Social and Policy Research.
Previous to this role he was professor of children and families research and director of the Children and Families Research Unit at De Montfort University, Leicester. He was also director of the National Children's Bureau's research and evaluation department. A qualified teacher and social worker, earlier he worked in several inner London boroughs as a teacher and probation officer before becoming a lecturer at the London School of Economics and then head of policy, research and training at Rainer. He has managed, undertaken and published a large number of research studies about children looked after, leaving care, foster care, kinship care and grandparenting. He is currently undertaking, or has recently undertaken, research studies and/or reviews for the Department for Children, Schools and Families (children in transition to adulthood), Save the Children Fund (international kinship care), the Fostering Network, The Adolescent and Children's Trust (TACT) and the Grandparents Association (publication 'Being a grandparent: research evidence, key themes and policy recommendations').
Alex Chard


Alex Chard MSc – Director YCTCS ltd, is a member of the Editorial Board of Community Care Inform. He has been advising CCI on the development of both the management and youth justice sections of the site.
Alex has worked for the last 20 years providing organisational development services within children's services, youth justice and the voluntary sector. His knowledge and experience has been gained from working across a broad range of children's services. He has previously managed youth justice services and fieldwork services for looked after children, children on the child protection register and children in need.
An area of interest is partnership development. He has been commissioned on a number of occasions to assist partners to review the role of children's trusts and youth offending team boards. He has also assisted with reviewing the respective roles of a children's trust and a safeguarding board. Another area of expertise is in the provision of management development programmes and providing advice on team and organisational dynamics. His work has also included assisting both children's services and youth offending teams with development services linked to meeting inspection criteria.
In addition to his writing for Community Care Inform, a range of his work has been published. Working on behalf of the NYA and DCSF he wrote the national guidance for Positive Activities for Young People, Creating a Sense of Belonging. He co-authored a chapter Managerialism at the tipping point? published in Children's Services at the Crossroads. He is a co-author of Defending Young People, a comprehensive guide to the law on young offenders.
Alex is also a visiting lecturer on the Professional Doctorate in Systemic Practice at the University of Bedfordshire and is currently completing a professional doctorate on systemic change and development in public sector management. His MSc in Systemic Leadership and Organisational Studies was on the impact of inspection on a management team. He is a member of the Institute of Directors and a member of the Society of Authors..
"When social workers are making critical decisions that will affect the lives of children and their families it is vital that they have access to up-to-date information on law, best practice and relevant research. Community Care Inform puts that information at their fingertips, just a mouse click away!"
Kathy Evans

After graduating from Trinity College Cambridge with a degree in Social and Political Sciences, Kathy took a full-time CSV volunteer placement in a children's home, leading her to train in counselling, and to work with young people in secure accommodation for several years. She moved into policy work in 1997: firstly for DrugScope, specialising in drug treatment for young people; then to The Children's Society where she remained for 8 years as Policy Director.
Kathy joined Children England as Deputy CEO in May 2010, leading Children England's Programmes as the DfE's Overarching Strategic Partner for the VCSE sector. She took over as CEO in April 2013.
During her career Kathy has been the Chair of the Standing Committee for Youth Justice, a Trustee of the Children's Rights Alliance for England, a member of the ACMD Hidden Harm group and DCSF Care Matters advisory group. She was also consultant to the Police Foundation and Justice, devising potential alternatives to Youth Courts, to support the Independent Commission on Youth Crime and Anti-Social Behaviour.
Kathy is also passionate about her role as a Humanist Celebrant for the BHA, performing non-religious weddings and baby namings, whenever she is able.
Jon Goldie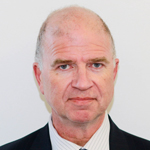 Jon(athan) Goldie qualified as a social worker in 2001 having previously served in HM forces, welfare charities and as an independent yacht captain. His practitioner career was spent briefly as an adoption worker and then in statutory child protection and associated court work as a team manager.
Jon currently works for Cheshire West and Chester Council as the manager of electronic recording and finance systems across adult and children social care and health directorates, having moved from operations to this strategic role. His knowledge of multi-agency electronic systems is regularly called upon by local authorities seeking to implement new systems.
Jon has an almost unique understanding of the art of applied professional social work combined with the science of the technologies that are intended to support front line staff. Jon's main interest is in student social work development and work-based placements. Helping students to enter the workplace with the technical and social work skills they require to sustain them through the critical first 24 months of their new careers is where he works to improve the resources and support available. His membership of the editorial board of Community Care Inform is a significant part of his ambition to see the professional lives of all social workers are supported and enhanced.
Anne Hollows


Dr Anne Hollows is a principal lecturer and research coordinator for social work in the Centre for Health and Social Care Research for Sheffield Hallam University. Prior to her appointment at Sheffield Hallam University, Anne taught at the University of East London. She previously headed the Child Abuse Training Unit at the National Children's Bureau for seven years, where she developed training materials for child protection practice under the Children Act 1989, under contract from the Department of Health. Her social work career, in both England and Scotland, included work as a probation officer and as a hospital social worker, as well as a period in research and planning. She has served on and chaired adoption panels, participated in reviews of practice, and has also worked closely with NCH, the Children's Charity, for many years.
Her research focuses on aspects of social work, and inter-professional practice with children and families. In particular she has developed work with an international team on judgement and decision-making, as it operates in the child protection arena. She also works extensively in policy and practice development and evaluation in the field of family support. Much of her current work centres on inter-professional practice, in each of the above areas. Two years ago she completed a Lottery funded project investigating the experiences of professional support of women in the South Asian community who were victims of domestic violence. For some years she has engaged with the work of faith communities in combating child abuse, sexual harassment and domestic violence.
Current research includes evaluation of Sure Start projects in South and West Yorkshire, including a detailed study of the mainstreaming of a trailblazer project. She is involved in a study mapping the qualifications and training in the children's services workforce for the DfES, and evaluation of a complex inter-professional programme of work with children. She currently supervises PhD students working on studies of recruitment and retention in the children's services workforce and on adoption of sibling groups. She continues to work with colleagues in Australia and the USA in a series of studies investigating the ecology of decision making in child protection and is currently developing an international study of the impact on decision making of supervision, in different professional groups.
Lori Goosen


Lori Goossen is a Canadian-born, American-trained social worker, who has practised social work in Canada, the US, and the UK for the past 16 years. She is currently the Organisational Development Consultant for Children's Social Work Development in the London Borough of Bexley. She is currently undertaking her MA in Advanced Social Work- Practice Education and Training in Human Services at Kingston University. Her areas of interest include: child protection, practice education, compassion fatigue/ secondary trauma in helping professionals, and mentoring/training/development of social workers.
Hilary Lawson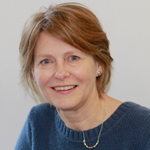 Hilary Lawson is a registered social worker and lecturer in social work and post-qualifying social work at both the University of Sussex and the Open University. She is also director of Hilary Lawson Partnerships, a training and consultancy company focusing on work-based learning.
She worked for 12 years in local authority social work before becoming a lecturer and initially taught social work theory and practice, and child and adolescent development, on qualifying social work programmes. She currently delivers post-qualifying courses for social workers and other social care practitioners who want to develop their skills in facilitating the learning of social work students. She also teaches supervision and management courses at post-qualifying level.
Hilary's work spans both social work and also the nature of learning and being a student. She has worked as a counsellor and advisor of students, and been instrumental in the development of university student support systems. Her doctoral research was a qualitative study of young people making the transition to university and the effects this had on their developing sense of self. She has expertise in adolescents' experiences of starting university and the nature and effects of learning. She is now exploring the concepts of identity and transition more widely as they relate to people's personal and professional lives.
She has recently completed a contract with the "Fostering Changes Training Centre" based in the Specialist Adoption and Fostering Team at Maudsley Hospital where she contributed to the development of parenting materials for the use of foster carers (now published by BAAF 2011).
She also trained local authority and independent social workers and foster carers in the use of these parenting strategies throughout the UK.She has researched and published on effective supervision of staff, developing reflective practice and all aspects of practice education. Her company, Hilary Lawson Partnerships, works with local authorities in a consultancy and training role to develop work-based learning throughout the organisation, including training social work and social care staff to offer high quality student placements, mentoring and supervision.
Publications include "Practice Teaching-Changing Social Work" (2001) and "Learning, Identity and Learning about Identity: the role of connectedness" (2008).
Contact and more information:
Dr Hilary LawsonHilary.lawson4@gmail.com
Hlpartnerships.net
Ed Mitchell


Ed is a solicitor specialising in social care law. He is the General Editor of Social Care Law Today (Arden Davies Publishing) and a Consultant Editor to the Mental Health Law Review and the Journal of Social Housing Law. Ed also writes a regular column for New Law Journal on community care and disability law and is a contributor on social care legal matters to various other publications including the Child and Family Law Quarterly and the Journal of Social Welfare Law.
Sabrina Napthine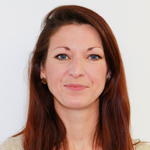 After Graduating in 2005 with a degree in Broadcast Media and Law, Sabrina pursued an active career in advertising sales working for Reed Business Information across a range of journals and websites, predominantly focussing on the title New Scientist. After six years in the industry, Sabrina took a career break to work alongside and develop young people throughout Central America where her passion for social care developed.
Sabrina is now in her final placement of a social work masters and has secured an internship with the London borough of Hounslow for both of the placement settings.  Currently, she is working within the safeguarding and support team and will be qualifying in 2014.
Flo Watson

Dr FA Watson has degrees in Sociology, Criminology, Social Work and Social Policy. Her doctoral research examined decision-making about boundaries of information-sharing and risk assessment in social work. She is currently a safeguarding team manager at Norfolk County Council.
Previously she was employed as Cafcass' research officer and has worked as a probation officer in Canada, Children and Families Social Worker in Leeds, and child protection co-ordinator in Bracknell. From 1999 to 2004 she was lecturer in Social Work for Norwich City College where she completed research about effective teaching practice for social work ethics and values.
"This website contains extremely useful information relevant to practice. I like the way it combines law, policy, current research and practice wisdom in an accessible way. The site managers have been responsive to practice needs, so the knowledge base has developed to keep pace with new initiatives in children and families social work. Materials included on the site are easy to read and understand; the précis are informative without being overwhelming, and there are recommendations for further reading to help people access more information when they need to read further about a subject. The service provided by Community Care Inform does not come cheap, and that always has to be a consideration. However it is of high quality and the adage 'you get what you pay for' comes to mind when considering this provider."