Jahnine Davis
Jahnine Davis is a specialist consultant and PhD Researcher at Kingston University, exploring issues related to child protection and safeguarding. Together with Nick Marsh, another researcher, she is also joint director of Listen Up Research, a community interest company, set up to elevate the voices and experiences of marginalised young people in practice.
For more information email Hello@listenupresearch.org or see @ListenUpCIC on Twitter.
Previously, Jahnine was children's services team manager at Barnardo's, National Chair for Barnardo's BAME Network and a practice improvement advisor at the Centre of expertise on child sexual abuse. She started her career as a youth worker for charities including SaferLondon, Groundwork and Children's Society.
She tweets @jahninedavis
How to approach the first meeting with a young person or adolescent, using intersectionality and systemic perspective to consider a young person's overlapping lived experience of race, gender, class, sexuality, abiltiy/disability and so on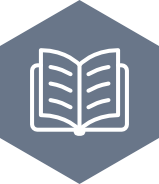 Current research on why sexual abuse of Black girls is often missed, with suggestions for social workers and leaders to improve practice
‹