Helen Beckett
Dr Helen Beckett is a reader in Child Protection and Children's Rights and joint director of The International Centre: Researching child sexual exploitation, violence and trafficking at the University of Bedfordshire.
She has twenty years' experience of undertaking and managing applied social research, across academia and the voluntary and statutory sectors.
Helen has a particular specialism in child sexual exploitation and other forms of sexual violence and abuse in adolescence and in ethically engaging children and young people in research around these issues.
Helen has published widely and regularly consults on research, policy and practice in this field. She also leads on the International Centre's training, consultancy, policy and dissemination work, ensuring that learning from the Centre's work is transferred into appropriate policy and practice forums.
Author: Dr Debra Allnock, Dr Helen Beckett and Joanne Walker, The Safer Young Lives Research Centre, University of Bedfordshire and Kay Wallace and Phil Ashford, the National Policing Vulnerability Knowledge and Practice Programme
Updated Date:
Publication Date: 19 April 2016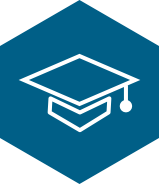 Author: Helen Beckett
Updated Date:
Publication Date: 7 March 2016
‹