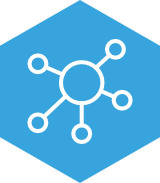 Knowledge & Practice Hub
Domestic abuse knowledge and practice hub
Learning points
'No blame, no shame and empathic curiosity': understand the concepts underpinning a trauma model to inform social work interventions, assessments and therapy in cases of domestic abuse.
How to identify perpetrators of domestic abuse, what types of interventions you could consider, and what factors might contribute to a continuing risk for victims.
Learn from the Child K serious case review about why direct work with children is crucial in cases of domestic abuse, and why professionals shouldn't assume that protecting an adult victim of domestic abuse will protect children from harm.
Using the trauma model
Substance misuse and mental health
Working with perpetrators
Professional judgement
Impact on children